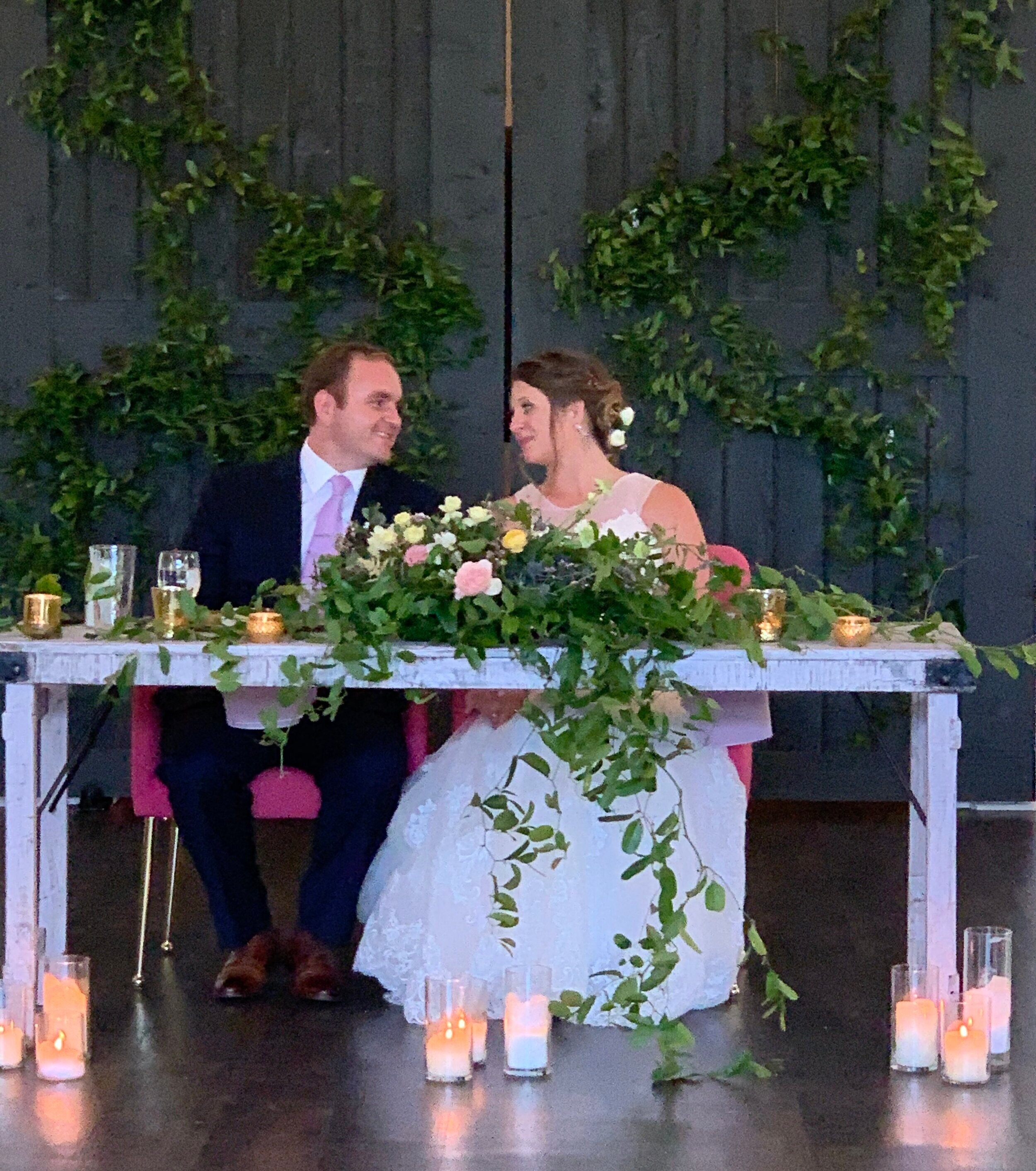 The new wedding trend in 2020 is for Small Intimate Weddings. Due to the ever-changing environment and the pandemic restrictions, couples have had to make some changes to their original wedding plans. What once was a 180 person guest count, has now been downsized for safety. Couples still want to get married, but need to make sure it is safe for everyone involved. The couple, the guests, and the vendors need to be safe. So new protocols have been put into place. The use of masks, hand sanitizer, and social distancing are the best ways to prevent the spread of the virus and keep everyone safe.
While the original vision of their wedding day may have changed, the couple may find there are some benefits of a smaller wedding. The budget will allow for more design elements. Since the couple will not have to spend a large amount on food and beverages, the budget can go towards the decor and personal touches. Whether it's more florals, rental furniture, or bistro lights, these items will make your day beautiful while being a bonus for you.
Perhaps the best benefit is spending more time with the people who you are closest to. You will be able to visit with them and dance the night away together. You will not have to miss a moment of your reception walking around to every table to say hello to over 100 guests. You will cherish the extra time you will be able to spend with your loved ones.
Two parties! Another benefit. Some couples have chosen to get married now with a small reception, and then have an anniversary party next year to celebrate with a larger crowd. How fun will that be? Maybe you can wear your dress again! Again you can splurge a little more on the dress if you know you will use it twice!
While it is definitely a challenge to plan a wedding during a worldwide pandemic, it can be done. Weddings are still taking place. Couples are still getting married. Love will win. Weddings just look a little different. Smaller and more intimate. Stay positive and flexible in your planning. Just think small, special, and simple. Small Intimate Weddings are in!